Toppings BAr
Load up your sundae with some homemade toppings like hot fudge and whipped cream.
Make your own!
At Kellerhaus we offer a make-your-own-sundae topping bar. You can put as much on your sundae as you want. We don't weight it!
You can even get the COLOSSUS! Our 10 scoop sundae + all the toppings.
BUY PINTS
UNIque Flavors
Since we make our own, we like to play with flavors. Sometimes they are pretty unique. Keep an eye out for something you probably haven't had before, and let us know if you have a unique request.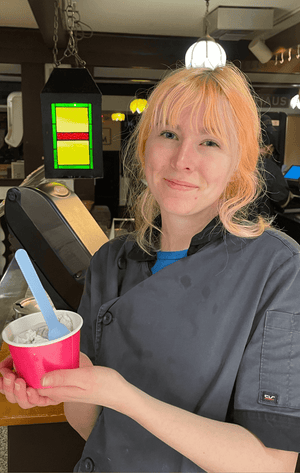 We love it too!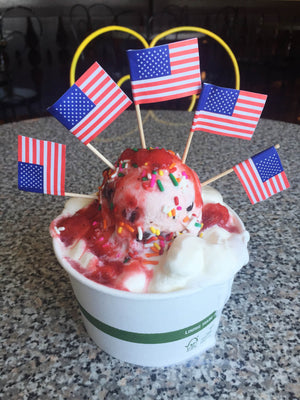 Top it with a flag
Topping your sundae with a flag is a Kellerhaus tradition.
Time to make the ice cream
"Making the ice cream is not as easy as eating it, but thankfully I specialize in both." - Brian H
Made in haus
Even our ice cream machine is made in the USA.
We have one machine that makes all the ice cream. One batch makes 10 gallons. Don't bother the ice cream maker, he is always busy.
Learn more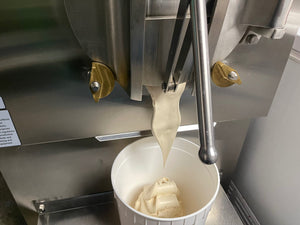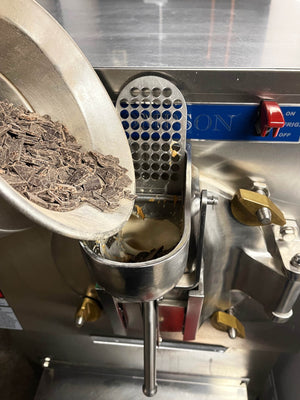 Peanut Butter Choc Chip Ice cream
We use real peanut butter and large chocolate chunks in our ice cream. You can taste the difference.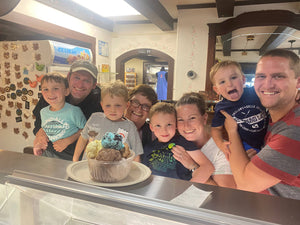 Happy Faces!
We love to put smiles on people's faces by making Kellerhaus more than just an ice cream shop. We want it to be an enjoyable experience for you and your family.